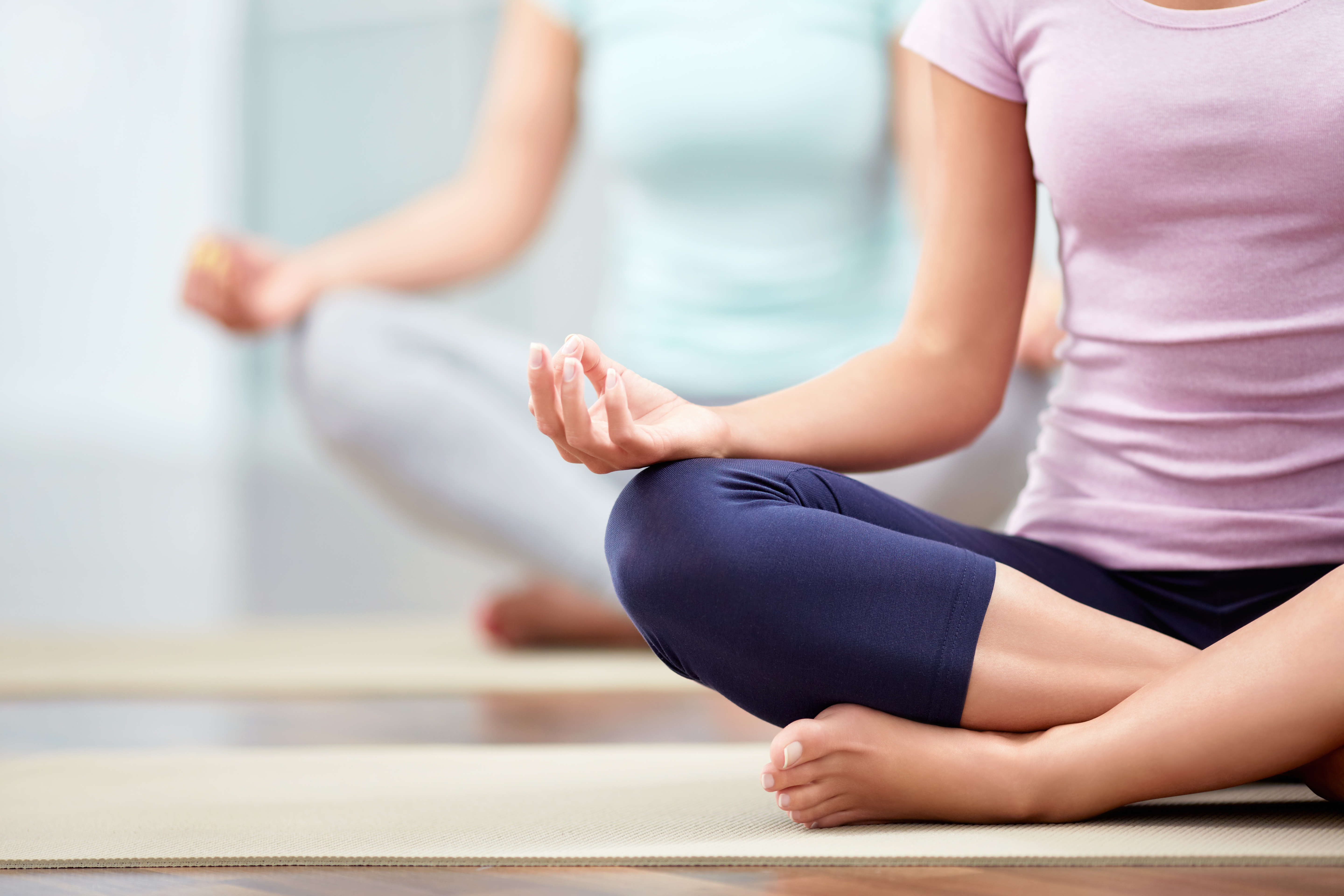 Spring Class Offerings through Mid-May*:
Monday 6:00 – 7:15PM Yoga Fundamentals (No experience required)
Wednesday 12:00 – 1:15PM Gentle Yoga (No experience required)
Thursday 6:00 – 7:15PM Hatha (Some mat experience, Yoga Fundamentals or Gentle helpful)
* Class Offerings contingent upon having minimum of 5 students commit to 6-class series ($90). Classes which do not reach minimum would have pre-payment refunded in full.
Class Descriptions:
Gentle: Slow flow and breath centered, with some holds. Gentle introduces basic poses with many variations, so the participant can explore his/her body and pose. Ideal for beginners and those who enjoy the more contemplative nature of yoga, or for those who may be bouncing back from an injury.
Hatha: Combining the poses in a variety of ways, one may expect longer holds (6-8-10 breaths) which allows for more strength-building while exploring some of the deeper nuances of the pose. It is recommended that Hatha participants have some experience on a mat, and is ideal for those who are looking to deepen the practice.
Yoga Fundamentals: This six week series introduces the basic poses of yoga with variations, as well as orients the beginner to some of the terms and protocol of yoga classes. As each week covers a different set of postures, it's recommended that all six classes are attended for greatest benefit.
6-Session Series ($90) – $15/class
~ You have 8 Weeks to use your 6-Session Card. Card allows you to lock in your rate at $15/class for any drop-in classes for Spring Schedule.
~ Contact Full Circle Larkspur at fullcirclelarkspur@gmail.com and purchase your 6-Session Card on or before (Monday March 6th)
~ Once the Spring Offerings are published,
Drop Ins
~ Join us as your schedule allows
~ Once the class is on the schedule, anyone is welcome to Drop In (Note: Class Max = 10)
~ Drop In Rate for those without 6-Session Series for that session: $18/class